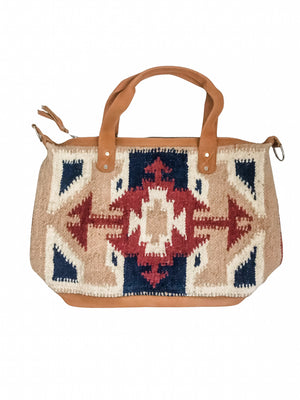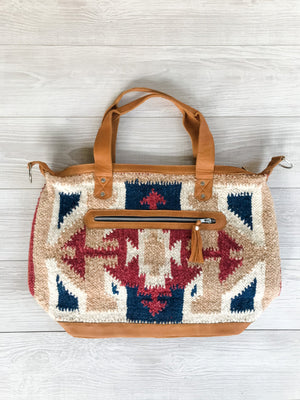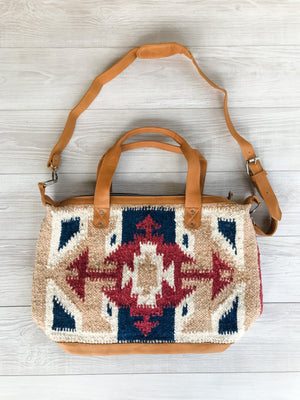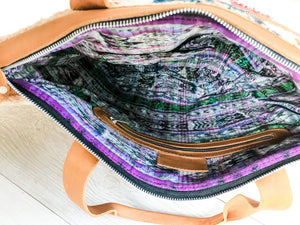 Izel Guatemalan Convertible Wool Bag - 10601
Our Izel Convertible Wool Bag is 100% handmade by Guatemalan artisans.  All of our wool bags began as rugs.  Guatemalan rugs are made with wool sourced from the local sheep.  A foot pedal loom is used.  This is a traditional Guatemalan art that has been passed down for generations.  Each rug takes about 10 days to weave.  Unique Mayan geometric patterns are used making no two rugs, and therefore no two purses, exactly the same.  The leather is locally sourced and is cut, stitched, and tooled by hand.  This bag can convert into an over the shoulder strap bag.  No two Izel bags are the same.
Leather base, trim, handles, and removeable adjustable cross body shoulder strap.
Foot woven, vintage, traditional wool rug body
Metal hardware
Zipper closures
Three deep inner pockets, one large pocket with zipper closure
Two outer pockets, one large with zipper closure, one leather trimmed no zipper
Fully lined
Made in Guatemala
Dimensions
15" H   21" W   7" D
*due to the handmade nature of this product measurements may vary slightly.
---
---